---
Jan 13 | 2022
Latest market news, industry voices, and technical developments
Welcome to 2022 and to CWIEME News 043, we wish everyone a very happy New Year!
This week in the news we are pleased to share how start-up business ONE has delivered a battery prototype with a 750 mile range, that Nidec are to supply motors for Yadea's electric motorcycle, and Honda China JV's announcement that they have plans for a new EV factory to produce 120,000 units a year. We also share the latest interview in the Women in Power series – a Q&A with Cargill's Women's Network – furthermore, an interview with Siemens Energy by Transformer Technology, and details of the latest edition of Transformers Magazine's Transformer specification course.
Finally, we also feature information on our CWIEME Tech Talk, taking place on Thursday 20th January , co-hosted with Breakbulk, on how to futureproof the supply chain of raw materials.
Got a story you'd like to share? Please send it through to [email protected].
Until the next issue, take care – and keep connected with your colleagues around the world with CWIEME News.
Best wishes,
Victoria Pope
Head of Content
Featured News:
CWIEME Tech Talk: Futureproofing the Supply Chain: Examining Raw Material Supply
CWIEME and Breakbulk have teamed up for this joint webinar on Thursday, 20th January 2022 at 1 pm (CET) to provide you with the latest analysis of global logistics and shipping capacity, what options exist for struggling suppliers and when we may see some return to normality in the global supply chain.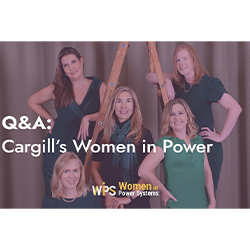 Cargill's Women in Power – Q&A
Cargill's Women's Network (CWN) has chapters all around the world with the purpose of empowering women by removing barriers, bias and enabling women to thrive. The company's strategic focus has three pillars: engagement, education, and impact.
Transformer News:
Transformers Magazine's Transformer specification course: Technical requirements for power transformers
We are delighted to announce the sixth e-lesson of the Transformer specification course, presented by Marcos Ferreira. The lesson will be held live on 18 January 2022, at 6 PM CET. You can save your seat here or catch up on it later by attending it on demand.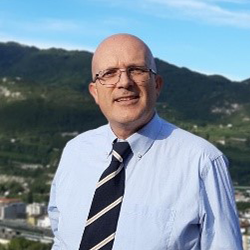 100 Years of Siemens Energy Transformers in Trento, Italy
An expert Q&A with Giovanni Cattani, General Manager of Siemens Energy Transformers s.r.l. Trento, Italy. The Trento factory is one of the oldest factories in the business delivering high quality transformers across the world.
E-Mobility News:
Honda China JV announces 120,000 units-a-year EV factory
Honda Motor Co and its Chinese joint venture partner Dongfeng Motor have said that they plan to build a new factory in Wuhan to exclusively manufacture electric vehicles from 2024.
The factory is planned to have a production capacity of 120,000 vehicles a year.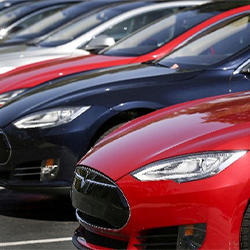 Startup ONE says battery prototype delivered 750-mile range
Our Next Energy (ONE), a two-year-old Michigan startup, have tested a prototype of their new battery in a Tesla Model S, driving 752 miles (1,210 kilometers) before recharging. ONE aims to begin producing battery packs that will deliver similar range — about double that of most existing electric vehicles — by late 2023.
Electric Motor News:
Nidec to supply motors for Yadea's electric motorcycle
Japanese manufacturer Nidec Corporation has announced that its in-wheel motor has been adopted for use in an electric motorcycle released by China-based Yadea. As China's largest manufacturer of two-wheel vehicles, Yadea has more than 50 million users in more than 80 countries around the world.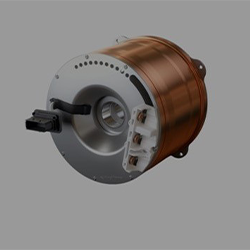 Trucks, electric motors on the stage
Good news at BorgWarner company: a large German player in the field of electric trucks has chosen them as supplier of electric motors for their next fleet of heavy transport trucks.