---
Oct 06 | 2021
Latest market news, industry voices, and technical developments
Welcome to CWIEME News 037!
This week in the news we are delighted to share details on the establishment of the China Electrical Equipment Group, how China's electric carmakers are making their move on Europe, and information on the UK government backed electric truck projects. We also feature an article by one of our esteemed Advisory Board members, Vincent Leconte from Altair, on using simulation to build energy efficient electric motor driven systems.
Got a story you'd like to share? Please send it through to [email protected].
Until the next issue, take care – and keep connected with your colleagues around the world with CWIEME News.
Best wishes,
Victoria Pope
Head of Content CWIEME Global
Featured News:
China Electrical Equipment Group founded
China's top state assets regulator announced the establishment of the China Electrical Equipment Group on 25 September. The new company was formed by several subsidiaries of the State Grid Corp and the China XD Group, with the approval of the State Council, according to the state-owned Assets Supervision and Administration Commission.
Transformer News: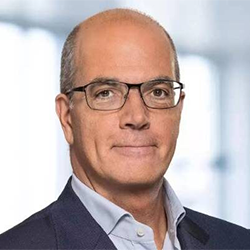 Hitachi ABB Power Grids is developing a world-class manufacturing base in Chongqing
Hitachi ABB Power Grids Ltd will develop a world-class transformer manufacturing base in Southwestern China's Chongqing Municipality.
It will become one of the most advanced manufacturing bases of Hitachi ABB Power Grids worldwide, according to a statement of Claudio Facchin, Chief Executive Officer of Hitachi ABB Power Grids Ltd, on 23 September.
Linxon to develop floating substation technology
Linxon and SNC-Lavalin's Atkins business have agreed to cooperate to develop commercial floating substations.
Linxon combines its parent company Hitachi ABB Power Grids' expertise in designing equipment for platform with their know-how of complex technical solutions, such as AC offshore wind projects, and Atkins' expertise in naval design and floating platforms.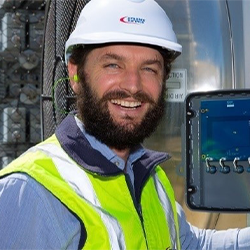 Interview with Seamus Allan, LV & Distributed Monitoring Product Manager at Dynamic Ratings
Seamus Allan is the Product Manager for LV & Distributed Monitoring at Dynamic Ratings' Australian headquarters in Melbourne. In this interview, Transformer Technology Magazine touched on different hot topics in the industry with Seamus, a recognized subject matter expert in many areas, including transformer and electrical apparatus monitoring and control technologies.
E-Mobility News: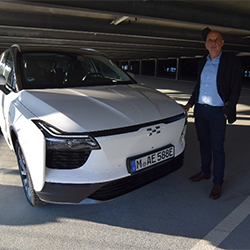 China's electric carmakers make their move on Europe
China's electric carmakers are darting into Europe, hoping to seize a slice of a market supercharged by the continent's drive towards zero emissions.
Nio Inc (NIO.N) launches its ES8 electric SUV in Oslo on Thursday - the first foray outside China for a company that is virtually unheard of in Europe.
UK government backs electric truck projects to be led by Ricardo
UK engineering consultancy Ricardo has won two government-backed innovation competitions to develop technological solutions for heavy-duty vehicles. It will work with the University of Bath on both programs, which will focus on enhancing efficiency and performance as well reducing the cost of next-gen electrified trucks.
Li-S battery tech for EVs has 900Wh/kg potential
Lyten, an advanced materials company based in California, has introduced its LytCell EV lithium-sulfur (Li-S) battery platform.
The batteries are optimized specifically for the electric vehicle (EV) market and are said to deliver three times the gravimetric energy density of conventional lithium-ion (Li-ion) chemistries.
Electric Motor News: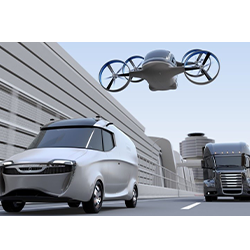 Using Simulation to Build Energy Efficient Electric Motor Driven Systems for the Future Electric World
The International Energy Agency has estimated that 53% of all electrical energy is used by electric motor systems globally, giving rise to around 6,800 Mt of carbon dioxide (CO2) emissions. The number of motors is now increasing with the new e-mobility trend and the use of electric powertrains.