---
Sep 22 | 2021
Market Report: Electric Motor Technology – Major Trends and Implications

Welcome to CWIEME News 036!
This week in the news we are delighted to share the latest article from our Knowledge Partner IHS Markit on Electric Motor Technology – Major Trends and Implications, as well as details on the European JMAG & PSIM Users Conference for all stakeholders involved in vehicle electrification, and news on Hidria's new tech-center for the future of E-mobility.
Got a story you'd like to share? Please send it through to [email protected].
Until the next issue, take care – and keep connected with your colleagues around the world with CWIEME News.
Best wishes,
Victoria Pope
Head of Content CWIEME Global
Featured News:
Market Report: Electric Motor Technology – Major Trends and Implications
An eclectic mix of increasing sustainability initiatives, growing customer demand, rising research into electric powertrain components, and favourable regulatory policies is driving the alternative propulsion (AP) technologies on full throttle.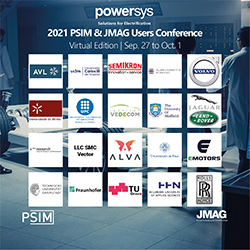 European JMAG & PSIM Users Conference taking place virtually September 27th -October 1st
This event will bring together stakeholders in vehicle electrification and software developers to learn about integrated model-based design solutions to shorten and fasten development cycle. Keynote speakers will be Shafigh Nategh and Bharadwaj Raghuraman from Volvo Cars, Mohammed Essam Ahmed from AVL, and Dr. Antonio Lázaro from the Carlos III University, Madrid.
Transformer News:
GE energizes Africa's first fully digital high voltage substation
GE Renewable Energy's Grid Solutions recently commissioned the first fully digital high voltage substation on the African continent.
This key 225 kV substation is part of Senegal's national electricity company Senelec's transmission and distribution grid expansion, reinforcement and reliability enhancement program to be completed by VINCI Energies West Africa.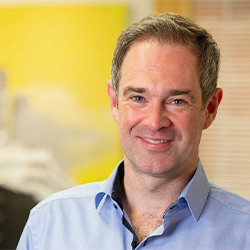 Interview with Michael Cunningham, COO at Camlin Group and Managing Director at Camlin Energy
Camlin Group, based in Northern Ireland, is a major provider of monitoring products and services, with a focus on optimising railway and electrical power infrastructure. In this interview, Camlin Energy Managing Director Michael Cunningham talks about the company's present efforts and its vision for the future.
Hitachi ABB to supply step-up transformers for world's largest solar power plant
Hitachi ABB Power Grids has announced that it will supply large generator step-up transformers, protection and telecommunication systems for the construction of the Al Dhafra PV2 Solar project in Abu Dhabi. Abu Dhabi National Energy Company (TAQA) is developing the plant with Abu Dhabi's Masdar, EDF Renewables and Jinko Power.
E-Mobility News:
Hidria's New Tech-Center for the Future of Emobility
Slovenian global corporation Hidria is co-creating the e-mobility of the future. In 2022, it will start building a new high-tech centre in Spodnja Idrija valued at EUR 40 million, for developing and manufacturing key parts of electric motors for hybrid and electric vehicles; the centre will open in mid-2023.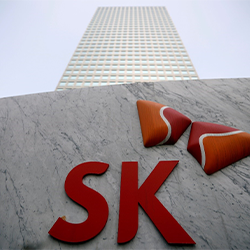 SK Innovation shareholders approve plan to split off battery business
SK Innovation Co Ltd said on Thursday its shareholders had approved the company's proposal to separate its battery business into a new company. The decision paves the way for the battery business to potentially raise funds and go public to finance its high-cost production capacity expansion.
Electric Motor News: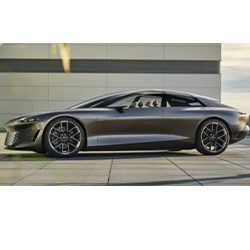 Audi outlines Grandsphere concept powertrain details
With a wheelbase measuring 3.19m, the Grandsphere sedan/four-door GT features Audi's Premium Platform Electric (PPE), a system specifically designed for its battery-powered electric drive systems. A key component of the drive system is a battery module placed between the axles that can store 120kWh of energy.