---
Apr 14 | 2021
CWIEME Shanghai 27-29 April and more industry news, Interview with Khayakazi Dioka, Corporate Specialist – Transformers and Reactors, Eskom Holdings SOC, China shows strong EV sales growth over Q1 2021
Welcome to CWIEME News 026!
We are excited to be opening the doors to CWIEME Shanghai on 27-29 April at the SWEECC. While you might not be able to join in person this year, register and connect with exhibitors using our matchmaking system.
This edition also features an interview with Khayakazi Dioka, Eskom Holdings SOC from Transformer Technology Magazine and other exciting industry news.
Got a story you'd like to share? Please send it through to marketing@coilwindingexpo.com.
Until the next issue, take care – and keep connected with your colleagues around the world with CWIEME News.
Best wishes,
Daniela Niesing,
Head of Marketing CWIEME Global
Featured News:
We look forward to seeing you at CWIEME Shanghai
CWIEME Shanghai will be opening its doors at the Shanghai World Expo Exhibition & Convention Center on 27-29 April. The show returns with a strong conference line-up and over 170 exhibitors. While you are might be unable to attend in person, sign up for a free ticket and take advantage of our matchmaking service to find new suppliers. To register for your free ticket, click the link below.
CWIEME Berlin 2021 cancelled, new date 10-12 May 2022
Unfortunately, CWIEME Berlin, scheduled for 22-24 June of this year, has been cancelled. Large scale events in Germany are still prohibited and these restrictions are unlikely to be removed in time for the event to take place with the result that cancellation is now unavoidable. In consultation with you, our community, we have decided that a full year cancellation is the best decision for all concerned.
Read the full announcement here
Transformer News: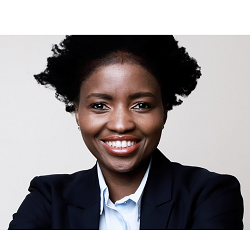 Interview with Khayakazi Dioka, Corporate Specialist – Transformers and Reactors, Eskom Holdings SOC
Transformer Technology hosted Khayakazi Dioka, Corporate Specialist – Transformers and Reactors at South Africa's electricity utility Eskom Holdings SOC, on a recent TechTalk anchored by Alan Ross, Editor in Chief.
ABB and Siemens win service agreements for Norwegian offshore facilities
ABB AS and Siemens Energy AS have been awarded framework agreements for the provision of service for the electrical equipment on all Equinor's installations on the Norwegian continental shelf (NCS) and onshore plants in Norway.
E-Mobility News: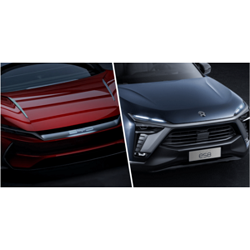 China shows strong EV sales growth over Q1 2021
The first EV manufacturers from China published their sales figures for March and for the first quarter of the year. Unsurprisingly, the statistics from BYD, Nio and Xpeng show a strong increase in sales compared to the start of 2020, which was overshadowed by the beginning of the pandemic.
Faraday Institution to invest £22.6 million in battery research
The UK Faraday Institution has announced a £22.6m commitment to building on its momentum in four key research challenges: extending battery life, battery modelling, recycling and reuse and solid-state batteries.
Electric Motor News:
Electric motors for a total propulsion power of 178 megawatts
The multinational ABB will supply the Italian manufacturer Fincantieri with a complete range of electric motors and of power systems for five cruise ships that will start operating astride 2023 and 2026. It is a job order amounting to 150 million dollars.