---
Feb 03 | 2021
Tesla Year of Profits, CWIEME E-Mobility Days Registration Live, Siemens Energy New Innovation Centre
Welcome to CWIEME News 021!
In this issue, we are happy to announce that registration for CWIEME E-Mobility Days, our virtual forum covering the latest industry trends and developments across the automotive supply chain, 23rd – 24th February is now open.

Other exciting news in the last two weeks is Tesla announcing a full year of profits for 2020, Siemens Energy launching a new innovation centre in Shenzen and the Volvo Group consolidating departments in an effort to accelerate electrification.
Got a story you'd like to share? Please send it through to marketing@coilwindingexpo.com.
Until the next issue, take care – and keep connected with your colleagues around the world with CWIEME News.
Best wishes,
Daniela Niesing
Head of Marketing CWIEME Global
Featured News:
Register now for CWIEME E-Mobility Days
Book your place at CWIEME E-Mobility Days, our virtual forum covering the latest industry trends and developments across the automotive supply chain from the 23rd-24th February, featuring speakers from the likes of Fraunhofer, IHS Markit and ZF Friedrichshafen and covering a range of diverse topics including a discussion on the future of inhouse versus outsourced production of EV components, and an in-depth open workshop examining recycling of battery packs, magnets and motors.
CWIEME Insights: European Competitiveness in the Electric Vehicle Battery Supply Chain
As consumer acceptance and uptake of electric vehicles increases across the world, the EV battery market represents a large, and yet relatively untapped opportunity for Europe. We at CWIEME have reviewed the outlook for the market in Europe and whether the continent can be a contender for production in the coming years. You can find the full article here:
Transformer News: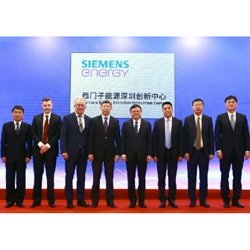 Siemens Energy launches innovation centre in Shenzen
Siemens Energy has launched an innovation centre for advanced energy technologies in Shenzhen, adding to the company's growing global innovation network. The innovation centre will focus on R&D of core technologies and development of innovation-based clean energy business.
Circuit breaker market worth $10.9 B
According to Verified Market Research, the global circuit breaker market was valued at $7.86 B in 2020 and is projected to reach $10.89 B by 2027, growing at a CAGR of 4.78 % from 2021 to 2027. Increasing demand for advanced equipment in electronics, automotive, and telecommunication segments owing to increasing safety concerns related to short circuits and damage due to power fluctuations, thus the market for circuit breakers and fuses is rising over the forecast period.
E-Mobility News: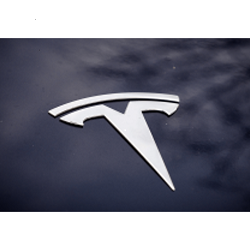 Tesla Earnings Q4/2020: Tesla marks full year of profits
In terms of actual profits, Tesla reports a net income (GAAP) of 721 million dollars in the whole of 2020. Look back a year, and Tesla made losses of about the same amount, $860Mn in 2019. Tesla's energy business continued to grow too. For the first time, the company says that battery deployments had surpassed 3 GWh in a year, an 83% increase, mostly thanks to the Megapack for utility-scale installations.
Global plug-in vehicle sales surpassed 3.2 million in 2020
2020 may have been a lacklustre year by most measures, but it was a banner year for plug-in vehicles. Global sales of EVs and PHEVs reached 3.24 million, compared to 2.26 million in 2019. That's an increase of some 43%, which is all the more impressive in light of the fact that overall global light vehicle sales fell by 14%. The centre of the action was Europe, which surpassed China as the motor of EV growth for the first time since 2015.
Electric Motor News: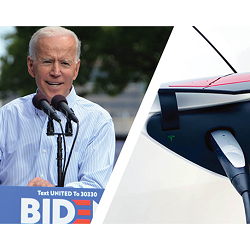 President Biden announces plan to update federal vehicle fleet with US-made EVs
President Joe Biden has announced that he will replace the entire US federal fleet with US-made electric vehicles. "The federal government also owns an enormous fleet of vehicles, which we're going to replace with clean electric vehicles made right here in America, by American workers," said the 46th president.
The Volvo Group bundles all energy business in one unit to "accelerate electrification"
Volvo Group has formed a new business division, Volvo Energy, to streamline electrification. They will look to bundle internal activities around energy and charging but also provide used batteries to external customers for energy storage solutions.