---
Feb 01 | 2021
Electric Vehicles increases across the world and so does the pressure for European states and companies to establish themselves
European Competitiveness in the Electric Vehicle Battery Supply Chain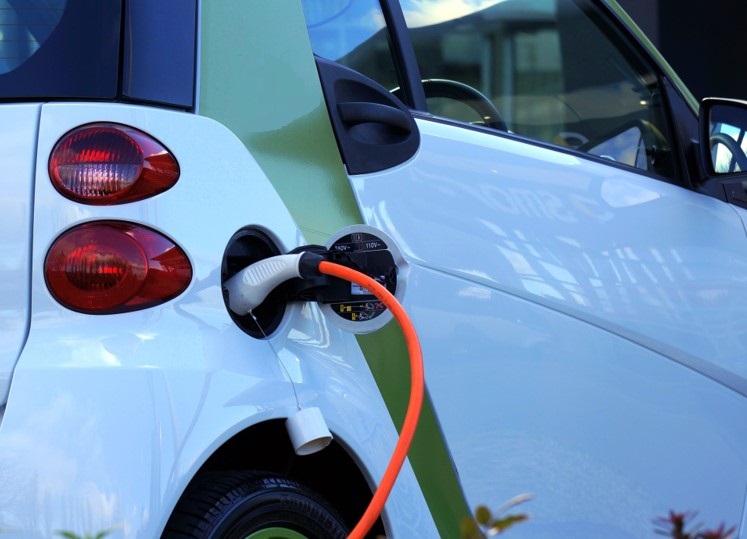 As consumer acceptance and uptake of Electric Vehicles (EVs) increases across the world, the EV battery market represents a large, and yet relatively untapped opportunity for Europe. With many countries already placing bans on the production of new internal combustion engine vehicles, such as the UK with an implementation date of 2035, there is increasing pressure for European states and companies to establish themselves in the EV battery supply chain.
Currently, the EV-battery market is dominated by Asia. In 2018, less than 3 percent of the total global demand for EV batteries was supplied by companies outside of China, Japan and Korea, and only 1 percent was supplied by European companies.
Electric Vehicles at a glance:
1 Million: Electric cars purchased in 2019, 2.6% of global car sales
2 Million: Number of electric cars on the road, representing 1% of total
900 Million: Predicted annual electric-car sales in 2040
3%: European share of the global lithium-ion battery market
85%: The share of the US and China of the lithium-ion battery market
$300 Billion: Estimated value of the global battery market by 2030
Sources: International Energy Agency, European Commission, Oxis Energy, McKinsey & Co.
Today, Europe's share of that market has increased to a mere 3 percent. However, with the battery itself making up about 40 percent of the value of an electric vehicle, Europe is aggressively investing into its battery future. Many European OEMs such as BMW, Mercedes-Benz, Jaguar, and Volkswagen have now pledged tens of billions of dollars in an effort to catch up.
In addition, state subsidies and incentives are set to accelerate development across the continent. The German government had already planned to spend $1.1 billion on commercialising battery technology through 2023, but now, as part of Germany's COVID-19 stimulus package it will spend an additional $1.7 billion supporting battery cell production in the country.
To help meet the surge in demand for EVs, several gigafactories are planned across Europe over the coming years. However, of the 70 announced sites globally, 46 are based in China. Many of these European sites are set to be built by Tesla, and an assortment of Asian firms, including Tesla's Brandenburg Gigafactory which began construction earlier this year. However, the European Commission and associated countries are also committed to establishing a home-grown battery industry to ensure that thousands of R&D jobs stay in Europe along with the related manufacturing supply chains and profits. Is it too little too late though?
Battery Investment & Production Challenges
One major hurdle for Europe to contend with is its geography. Critical battery raw materials such as lithium, cobalt, and nickel are mostly extracted outside of Europe. Several countries around the world extract lithium, but more than half of the world's lithium refining capacity resides in China. The problem is further exacerbated as Chinese companies also own over half of the cobalt supply from the Democratic Republic of Congo, which produces around 60% of the global supply.
As Europe struggles to implement an entirely new supply chain, Asian companies are already expanding into the region and have the benefit of an already established industry behind them. In the coming years companies such as LG Chem and Samsung along with Tesla, are set to massively expand their European battery cell production.
CATL, currently the world's largest battery producer, has also invested $2 billion into European R&D operations and started development of a new battery cell plant near Erfurt, Germany, with the co-president for Europe stating plans to produce at a scale to rival Tesla's Gigafactory in Nevada – which produces batteries for around 200,000 vehicles per year.
More concerning yet for hopes of European competitiveness is the fact that there are currently no European companies with significant battery production capabilities –of the modest few that operate their own facilities only Saft (French), Groupe PSA (French), Northvolt (Swedish) and TerraE (German) are planning to reach large scale battery production, and nowhere near the scale of Tesla or CATL. Time is also not on the side of European companies as building battery production centres is a time intensive process. As noted by Stephen Gifford, Chief Economist of the Faraday Institution, "It takes about 5 years from specification to going live with manufacturing", only allowing competitors to outstrip their European counterparts further.
Establishing European Industrial Capacity
There are, however, attempts at collaboration to create a competitive manufacturing value chain in Europe. One such example is the European Battery Alliance (EBA) which gathers the likes of the European Commission, individual EU countries, The European Investment Bank, key industrial stakeholders and innovators to attempt a coordinated effort at accelerating an expansion in European battery production capacity.
Through the EBA several strong industrial and innovation alliances have already been established across the value chain, for instance:
Mining in Finland, Portugal, Spain and the Czech Republic
Cathode materials in Belgium, Finland, Germany and Poland
Other Battery materials in Belgium, France and Italy
Cell manufacturing in Sweden, Germany, France and Italy, with additional announcements in Slovakia and the Czech Republic;
Battery packs in Germany and Poland
Recycling in Belgium, Germany and Poland
Source: European Battery Alliance
In addition to state actors and international co-operation, individual companies are also investing into the supply chain. German private investment in electric-vehicle production is on the rise, and collectively, German OEMs plan to invest at least $140 billion into electric vehicles and batteries in the next few years according to a 2019 study by Reuters.
Along with Sweden and other Scandinavian countries, Poland is also fast becoming a hub for battery manufacture in Europe with Johnson Matthey planning to open a cathode materials plant in 2022 and Umicore also setting up in the country.
In France, Saft has ambitions to build a gigafactory, and interest has been ramping up in the UK around discussions to build the country's first gigafactory. The challenge for the UK, as with other European countries however, is that it has to put together a battery supply chain from scratch that Asian producers already have in place.
In Conclusion
For now, Europe is firmly at the bottom of the chain when it comes to EV battery production and infrastructure. However, with an increasing focus on decarbonisation across the globe, collaboration and investment that supersedes borders and EV acceptance rising in most European nations, capability will inevitably rise to meet demand.
With most car manufacturers opting not to produce batteries themselves and facing difficulties in securing supplies near their European plants, European OEMs run the risk of operating at a disadvantage.
Only time will tell how effective current and future investments will be – but whilst manufacturers and governments work to establish industrial capacity, the demand for EVs across Europe is forecast to continue rising. It may only account for 3 percent of the battery market, but due to a perfect storm of emission regulations and consumer incentives, Europe now accounts for 26% of the electric car market.
Author: Liam Heraty, Senior Content Producer CWIEME