---
Jun 23 | 2021
Transformer Interview with General Finishes, Transformer Day Session Recordings available On Demand, GM Planning Billions in EV Investment
Welcome to CWIEME News 031!
Thank you to everyone who attended CWIEME Transformer Day yesterday, we saw some brilliant presentations from BLOCK Transformatoren, Cargill, Eaton, Power Technology Research and more.
Also this week in the news we see the continuation of Transformer Technology's Women in Power Systems interview series, GM's latest massive investment into EV and battery pack development and PEM at the University of Aachen working with Marelli on innovative electric motor design.
Got a story you'd like to share? Please send it through to [email protected].
Until the next issue, take care – and keep connected with your colleagues around the world with CWIEME News.
Best wishes,
Daniela Niesing
Head of Marketing CWIEME Global
Featured News: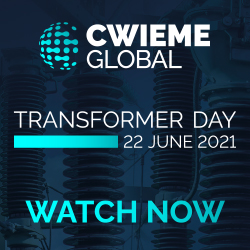 CWIEME Transformer Day session recordings now available
Our digital forum covered everything from solid-state transformers, digitalisation, material and component developments, to renewables integration and the future of the grid. If you weren't able to join us, click the link below, register and watch the session recordings at your leisure.
Transformer News: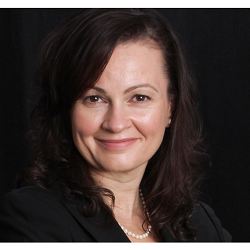 Interview with Maria Lamorey, PPG Commercial Manager for General Finishes
Transformer Technology continue with their Women in Power Systems interview series with Maria Lamorey. Maria talks about the necessary in the design and manufacture of transformers to help minimise failures and complications with equipment once it's deployed in the field.
Transformers Magazine: Technology and market research project
Transformers Magazine is preparing a global research report with the aim of gaining a deeper insight into the current situation and future trends across the value chain for the transformer industry, including transformer materials and components, manufacturing, operations and applications. To find out more and how you can contribute, follow the link below.
E-Mobility News: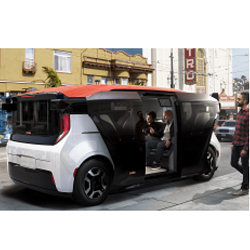 GM is planning billions in EV investment & battery production
General Motors wants to increase its investments in electric and automated driving vehicles again by 2025, from the last planned 27 billion to 35 billion US dollars, according to a media report. Meanwhile, GM offshoot Cruise has presented the first nearly 100 pre-production models of its Cruise Origin.
Leclanché announces new lithium battery module
Swiss battery manufacturer Leclanché has developed a new generation of lithium-ion modules for energy-intensive electrified transport applications on road, rail and water, while inaugurating a new production line for large-scale module manufacturing in Switzerland. According to Leclanché, the new modules, called M3, have a higher energy and power density compared to the previous generation and feature a long lifetime of up to 20,000 cycles with lithium titanate chemistry (LTO) or up to 8,000 cycles with graphite/nickel manganese cobalt oxide chemistry (G/NMC).
Electric Motor News: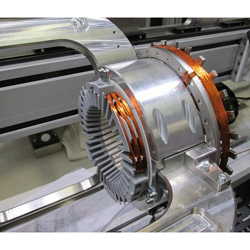 PEM cooperates with Marelli for innovative electric motors
The chair "Production Engineering of E-Mobility Components" (PEM) at RWTH Aachen University is now working with Marelli. The recently concluded cooperation agreement is intended to focus on new technologies for electric vehicles and the associated manufacturing processes.