---
Apr 28 | 2021
Temperature rise test corrections for three-winding transformers with axial split-windings, Volvo to leverage recycling to cut costs, Register for CWIEME Shanghai free matchmaking service
Welcome to CWIEME News 027!
We're super excited that CWIEME Shanghai is happening at the SWEECC this week. If you are unable to join us in person, use our free matchmaking system to find new suppliers in Asia.
This week, Transformer Technology's paper on temperature rise tests corrections for three-winding transformers with Axial split-windings and Volvo's plan to leverage recycling to cut costs in EV production excites the industry.
Got a story you'd like to share? Please send it through to marketing@coilwindingexpo.com.
Until the next issue, take care – and keep connected with your colleagues around the world with CWIEME News.
Best wishes,
Daniela Niesing
Head of Marketing CWIEME Global
Featured News:
CWIEME Shanghai free matchmaking service
CWIEME Shanghai opens its doors Tuesday to Thursday this week! If you aren't already joining us in person, sign up for our free matchmaking service which lets you do business wherever you are based; find new products and solutions from among 180+ suppliers, including 77 new exhibitors for 2021!
Transformer News: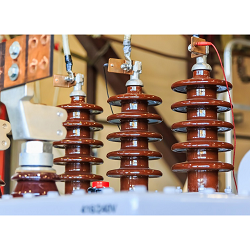 Temperature rise test corrections for three-winding transformers with axial split-windings
Transformer Technology present a paper that demonstrates how to supplement lacking industry standards for this special transformer construction and some common problems that arise in practice.
Nynas tests new insulating liquid in Gothenburg
Nynas' new innovative insulating liquid NYTRO® BIO 300X has been successfully delivered to and tested in Gothenburg, Sweden. The city's utility company Göteborg Energi opted to use the bio-based and biodegradable insulating liquid in a transformer located in a sensitive water protection area.
E-Mobility News: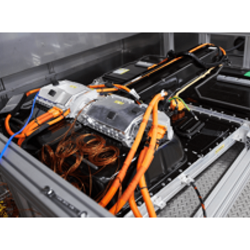 Volvo to leverage recycling to cut costs
Volvo Cars plan to develop recycling loops in a global initiative to reduce CO2 emissions and expenses. This involves recycling the high-voltage batteries from plug-in hybrids and electric cars, among other things.
Giga Berlin decision faces further delays
The final approval for Tesla's Gigafactory in Grünheide is apparently being delayed further. According to a media report, Brandenburg's Environment Minister Axel Vogt is said to have cited a lack of "fundamental information".
Electric Motor News: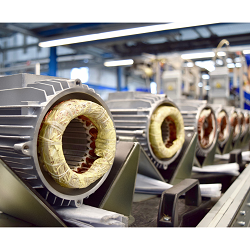 UNI HEAT from EMAG eldec: Induction heating system scores points in motor production at Elektror
Elektror has been relying on UNI HEAT from EMAG eldec since mid-2018 for the production of the electric motors used in its fans: The system ensures quick and precise induction heating of the empty stator housing before the joining process with the motor winding. The process reliability and flexibility of the entire sequence are essential for the rapid "one-piece-flow" at Elektror.