---
Mar 17 | 2021
UK announces zero-emissions innovation fund, Hitachi ABB launches Smart Digital Substation and Porsche investment in Rimac Automobili
Welcome to CWIEME News 024!
In this special issue, we present our exciting webinar with bdtronic for all passionate engineers and buyers, dedicated to e-mobility solutions.
Also, Porsche is investing a further 70M Euros into Croatian Rimac Automobili, VW planning to scale up EV battery recycling, Hitachi launching a smart digital substation and Eirgrid investing up to 2B Euros into the modernisation of its grid.
Got a story you'd like to share? Please send it through to marketing@coilwindingexpo.com.
Until the next issue, take care – and keep connected with your colleagues around the world with CWIEME News.
Best wishes,
Daniela Niesing
Head of Marketing CWIEME Global
Featured News:
CWIEME Tech Talks: High volume electric motor production - impregnation and powder coating solutions for e-mobility
Join bdtronic Wednesday, 24th March at 3 pm (CET) for our next webinar where they will virtually open their doors and show equipment and processes that are used in batteries, inverter/converters, on-board chargers and other products complementary to e-motors: dispensing thermal interface materials, glues, potting compounds and reactive resins. Furthermore, you will get a sneak peek into the world's fastest and biggest impregnation plant, built in series for the premium electric car platform of a renowned German OEM.
Transformer News: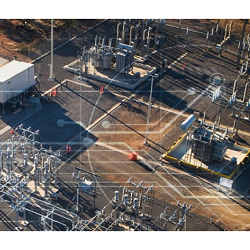 Hitachi ABB launches Smart Digital Substation
Hitachi ABB Power Grids has announced the launch of its Smart Digital Substation, featuring the company's asset performance management (APM) solution. The Smart Digital Substation forms part of a new wave of innovation in the company that began with the recently announced integration of Hitachi ABB Power Grids' Digital Enterprise software into their digital ecosystem.
Eirgrid to invest up to 2B EUR in grid modernisation
Eirgrid has announced plans to install up to 2B EUR worth of new electricity pylons, cables, substations and converter stations across communities and countryside over the next 10 years. The company says the project is "the most radical transformation of the grid since electricity was invented".

E-Mobility News: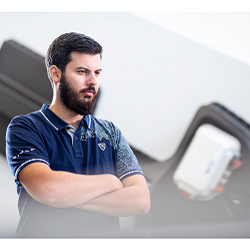 Rimac Automobili welcomes further 70M EUR investment from Porsche
Porsche has further increased its investment into Croatian Rimac Automobili, expanding its stake in the business to 24% with an additional 70M EUR. Porsche bought a 10% stake of the business in 2018, before increasing it to 15.5% in 2019.
VW plans to scale up process to recover 95% of EV batteries' raw materials
Volkswagen is just starting to ramp up production of electric cars based on its MEB platform, but the automaker is already thinking of how to recycle battery packs once those vehicles have reached the end of their lifecycles. VW announced last Tuesday that it will scale up a process for recovering raw materials from used EV batteries. The automaker opened what it calls a pilot battery-recycling plant in Salzgitter, Germany, earlier this year, and hopes to open similar plants around the world.
Northvolt to enter US through Cuberg acquisition
Sweden's battery cell manufacturer and Volkswagen partner Northvolt acquired the US startup Cuberg to commercialise longer-range Lithium-metal batteries. Existing clients include Boeing and electric aviation startups, while Northvolt also plans an R&D centre in California.
Electric Motor News:
UK announces zero-emissions innovation fund
In the UK, innovative ideas for zero-emission vehicles could benefit from a share of a 20M GBP funding pot announced by the British Department for Transport today. The DfT plans to launch a research and development competition in the field of e-mobility.