---
Mar 03 | 2021
CWIEME IHS Whitepaper Available, Linxon wins German substation order, Schaeffler starts mass production of electric motors
Welcome to CWIEME News 023!
Firstly, thank you to all who attended CWIEME E-Mobility Days last week. We've had some exciting discussions and webinars presented by specialists of the e-mobility industry.
You missed a session or just want to see it again? You can now watch the sessions on demand, as well as download our gripping Whitepaper on "E-Powertrain Technology and Supply Chain Development" in collaboration with IHS Markit.
In other news this week we see Linxon win its German substation order, Iraq seeks developers for 750 MW solar projects and a Chinese budget electric car taking on Tesla.
Got a story you'd like to share? Please send it through to marketing@coilwindingexpo.com.
Until the next issue, take care – and keep connected with your colleagues around the world with CWIEME News.
Best wishes,
Daniela Niesing
Head of Marketing CWIEME Global
Featured News:
CWIEME & IHS Whitepaper: E-Powertrain technology & supply chain outlook now available
The latest CWIEME whitepaper in collaboration with IHS Markit reveals exclusive research on global trends for alternative powertrain components, technology and supply chain developments – from a global market outlook to voltage changes and trends in switching devices used in alternative propulsion systems.
Transformer News: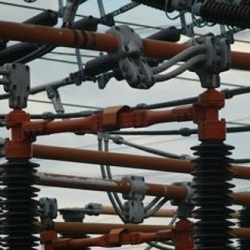 Linxon wins German substation order
Linxon has been selected to supply a 380-kilovolt (kV) Gas Insulated Switchgear (GIS) substation for the German transmission system operator TransnetBW in the town of Bühl, southwestern Germany. For this project, Linxon will design, supply, install and commission a 380 kV GIS substation to replace an existing 220 kV substation, which it will dismantle as part of the contract once the new GIS equipment has been put into operation.
Iraq seeks developers for 750 MW solar projects
Iraq's government is seeking international investors to develop seven PV solar plants with a total capacity of 750 MW. Iraq's Oil Minister Ihsan Abdul Jabbar revealed on 22 February that the government was in talks with international energy firms including France's Total and some "Norwegian companies" about developing PV solar IPPs, with the largest plant in Karbala planned to have a capacity of 300 MW. The oil minister said that Iraq was planning to produce 10 GW of solar energy by the end of 2030.
E-Mobility News:
CWIEME E-Mobility Days: Watch the conversation on automotive OEM inhouse versus outsourced production of electric motors
Our panellists from Hitachi America, IHS Markit, Audi & ZF Group took part in a panel discussion last week at CWIEME E-Mobility Days, discussing the future of EV component manufacturing and what a move by OEM's toward inhouse production could mean for the market. Missed the discussion? Register to watch it on demand.
CWIEME E-Mobility Days: Closing the value chain in electromobility with Fraunhofer IWKS recording now available on demand
As EV's gain greater public acceptance, and automotive companies move toward an electric future the question of sustainability and recycling of permanent magnets, motors and battery packs becomes ever more important. Fraunhofer IWKS joined us last week at our E-Mobility Days to share details of their applied research in the area, and actionable strategies for the closing of the value chain in electromobility.
Electric Motor News: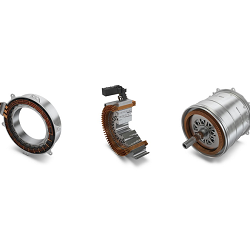 Schaeffler starts mass production of electric motors
Schaeffler is now reaping the rewards of its decision to create a specific business division for electric mobility three years ago, at the beginning of 2018. The start of mass production for multiple products across all electrification levels is testimony to Schaeffler's successful engagement in the electric mobility area and to its status as the technology partner for advancing how the world moves.
Chinese £3,200 budget electric car takes on Tesla
A budget electric vehicle (EV) selling in China for $4,500 (£3,200) is now outselling Tesla's more upmarket cars. The compact car is proving a big hit for state-owned SAIC Motor, China's top automaker. The Hong Guang Mini EV is being built as part of a joint venture with US car giant General Motors (GM).