---
Feb 17 | 2021
CWIEME E-Mobility Days Registration, Average xEV power increased to almost 160 kW, Enel to deploy digital transformers from Hitachi ABB Power Grids
Welcome to CWIEME News 022!
Our US community celebrated President's Day this week and our colleagues in China welcomed the new lunar year of the Ox.
A different occasion, but we're super excited about hosting our CWIEME's E-Mobility Days next week!
If you haven't already signed up, register now to learn more about the latest industry trends and developments across the automotive supply chain with speakers joining us from the likes of Audi & Hitachi Automotive.
In other news, we see LG Chem win its legal battle with SK in the USA, BASF and Siemens Energy cooperating in the field of carbon, Average xEV power increasing to almost 160 kW and Tesla opening its platform for repair by third parties in the EU.
Got a story you'd like to share? Please send it through to marketing@coilwindingexpo.com.
Until the next issue, take care – and keep connected with your colleagues around the world with CWIEME News.
Best wishes,
Daniela Niesing
Head of Marketing CWIEME Global
Featured News:
Register now for CWIEME E-Mobility Days
Book your place at CWIEME E-Mobility Days, our free virtual forum on 23rd-24th February, featuring speakers from the likes of Fraunhofer IWKS, IHS Markit, ZF Group and Audi AG. We cover a range of diverse topics including a discussion on the future of inhouse versus outsourced production of EV components, an in-depth open workshop examining recycling of battery packs, magnets and motors and an exclusive early insight into our upcoming whitepaper; E-Powertrain Technology and Supply Chain Outlook.
Impact of the US election on global energy markets
Following Joe Biden's victory in the US election, Hassan Zaheer, the Exec. Director of Client Relations & Advisory at Power Technology Research shares his thoughts on the likely impact on global energy markets with Transformer technology Magazine – you can read the full article below.
Transformer News: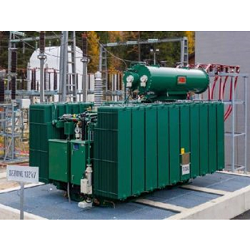 Enel to deploy digital transformers from Hitachi ABB Power Grids
Enel Infrastructure and Networks division has chosen to deploy the TXpert™ Ecosystem for digitalization of transformers from Hitachi ABB Power Grids. These will be its first digital power transformers equipped with advanced data-driven capabilities to measure transformer ageing perform and real-time analytics on transformer health. The TXpert™ Ecosystem can also enable virtual site management, contributing to increased grid reliability and quality of service
BASF and Siemens Energy to cooperate in the field of carbon management
As part of a strategic partnership, BASF and Siemens Energy plan to accelerate commercial implementation of new technologies designed to lower greenhouse gas emissions. By combining BASF's technological expertise with Siemens Energy's innovative product and services portfolio, BASF aims to extend its leading role in lowering CO2 emissions in chemical production. Several pilot projects at its Ludwigshafen site are under discussion. BASF's headquarters is one of the largest chemical production sites in the world.
E-Mobility News: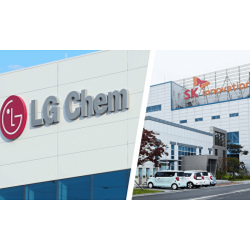 LG Chem wins legal battle with SK in the USA
The legal dispute between the two South Korean battery manufacturers LG Chem and SK Innovation in the USA has been decided – in favour of LG Chem or LG Energy Solution, as the battery division that was spun off at the end of last year is now called. The ruling also has consequences for Ford and Volkswagen.
Toyota to launch 3 BEVs in the USA this year
Toyota Motor North America (TMNA) has announced that it will bring three new electrified models to the US market this year – two BEVs and one PHEV. By 2025, Toyota aims to achieve 40 per cent of its new car sales in the US with electrified models.
Electric Motor News: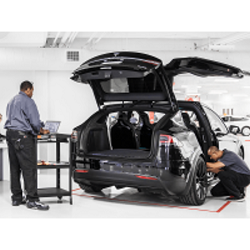 Tesla opens platform for repair by third parties in the EU
Tesla has opened its platform for repair and maintenance information to third parties after several complaints to the EU Commission. Independent car repair shops can now access the information without restrictions. Meanwhile, an investment firm has greatly increased its Tesla shares.
Average xEV power increased to almost 160 kW
The electric motor peak power in new passenger xEV cars (BEVs, PHEVs and HEVs) is increasing as new models are equipped with more powerful motors or more than one motor. According to Adamas Intelligence, in December 2019, the global average of total output in new xEVs was 158.4 kW - 14% more than a year earlier (138.8 kW).