---
Jan 20 | 2021
Daimler EV Investment, ZIEHL ABEGG Supervisory Board changes, LG Magna Powertrain agreement
Welcome to CWIEME News 020!
A happy new year and warm welcome back to all our readers!
We hope you've all enjoyed the festive period.
In issue 20 of CWIEME News, we see the new year kicking off with Daimler announcing huge investments into EV's, India investing in upgrading its rural distribution networks, Japanese company Marelli opening a new facility for electric drivetrains in Cologne and supervisory board changes at ZIEHL-ABEGG.
Got a story you'd like to share? Please send it through to marketing@coilwindingexpo.com.
Until the next issue, take care – and keep connected with your colleagues around the world with CWIEME News.
Best wishes,
Daniela Niesing
Head of Marketing CWIEME Global
Featured News: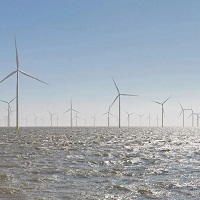 Siemens retrofits power transformers for wind farm in the Netherlands
Siemens Transformers Linz has been commissioned to retrofit two power transformers at the Fryslân wind farm using their transformer digitalization technology. Fryslân wind farm is a $588 million 380 MW near-shore wind project developed in the Frisian part of Ijsselmeer Lake near Breezanddijk, Netherlands.
Transformer News:
Son and Daughter take over Supervisory Board at ZIEHL-ABEGG
Transformer cooling fan manufacturer ZIEHL-ABEGG has made two changes to its Supervisory Board, with leader Uwe Ziehl passing more responsibility on to his children. Uwe Ziehl has handed over the Chair of the Supervisory Board to his son Dennis Ziehl, while his daughter Sindia Ziehl takes over the Mandate within the Board of Supervisors.
India to upgrade rural power distribution networks
The Asian Development Bank (ADB) and the government of India have signed a $300 M loan to be used to upgrade rural power distribution networks to provide reliable electricity supply to consumers in the state of Uttar Pradesh.
E-Mobility News: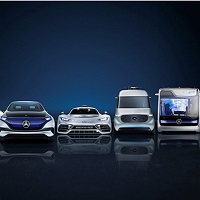 Daimler announces massive new investments in EVs, plus a fund to protect workers
German auto giant Daimler has announced a new plan to invest €70 billion ($85 billion) in "research and development and in property, plant and equipment" between 2021 and 2025, the lion's share of which will be used "to accelerate the transformation towards electrification and digitization."
Audi tests grid-optimised charging with e-tron models
Together with the company GISA and other partners, Audi has tested grid-serving charging in the German city of Chemnitz. Specifically, the participants created an overload scenario in the local power grid and tested the use of a smart meter gateway.
Electric Motor News: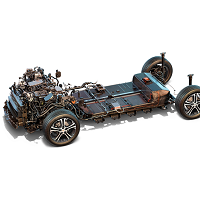 LG and Magna enter agreement to expand powertrain electrification
LG and Magna have announced a joint venture to manufacture e-motors, inverters, onboard chargers and related e-drive systems. The new company, tentatively called LG Magna e-Powertrain, combines Magna's experience in automotive manufacturing with LG's expertise in component development for e-motors and inverters
Marelli open new facility for electric drivetrains in Cologne
Global Japanese automotive supplier Marelli will open a production facility for electric drivetrains in Cologne, Germany with the start of production is targeted for the first half of 2021.The new German facility will employ around 160 people and the production line for electric drivetrains will be installed over 18,000 sqm, with space for potential future expansion.