---
Dec 09 | 2020
E-Motor Design, Mitsubishi Motors New President, LG Chem Battery Milestone
Hello,
With 2020 coming to an end, this is the last CWIEME News of this year.
In the last two weeks, we have seen Audi increase their E-mobility budget to €35 billion, Siemens Energy delivered 114 transformers to Scotland's largest offshore wind farm, Mitsubishi motors appointed a new president and Hyundai Group presented new an EV platform.
Got a story you'd like to share? Please send it through to marketing@coilwindingexpo.com.
The entire CWIEME team wishes you safe and tranquil festive season and we look forward to connecting with you again in 2021.
Best wishes,
Daniela Niesing
Head of Marketing CWIEME Global
Featured News: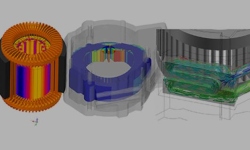 Watch the replay: Multiphysics simulation for e-motor design and e-mobility
Watch the replay of our latest webinar featuring Altair and GEM motors discussing the challenges, needs, and processes for e-motor and e-mobility development.
Audi increases e-mobility budget to €35 billion
Following the Volkswagen Group, the Audi brand has now also decided on its investment planning round for 2021 to 2025. This provides for a total sum of around 35 billion euros, particularly for future vehicle projects.
Transformer News: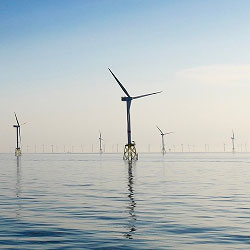 Siemens Energy to deliver 114 transformers to Scotland's largest offshore wind farm
The manufacturer will deliver 114 66 kV distribution transformers for the Seagreen Offshore Wind Farm located 16 miles off the Angus coast in Scotland. The transformers will be filled with biodegradable ester insulation fluid and will complement 114 MHI Vestas' 10 MW turbines.
Remote L@B, augmented reality for safer grids
KEMA Labs – CESI's Testing, Inspection and Certification Division – announced on 30 November the start of Remote Lab Experience, a revolutionary initiative in terms of testing electromechanical components for the power sector.
E-Mobility News:
Mitsubishi Motors Appoints New President of Middle East and Africa
Mitsubishi Motors Corporation is pleased to announce the appointment of Yutaka Yano as President of Mitsubishi Motors Middle East and Africa. Yano will be looking after the GCC, Levante and Africa regions and will be based in Dubai, UAE.
LG Chem poised to become world's largest EV battery manufacturer
On December 1, 2020, LG Chem has officially launched its new wholly-owned subsidiary LG Energy Solution, announced in September and approved in October, which consists of the battery business of LG Chem. LG Chem's battery business is not only quickly expanding, but also profitable (at least in the past two quarters). The revenues are expected to reach 13 trillion KRW ($11.7 billion) in 2020, but that might be just the beginning as the forecast is upwards of 30 billion KRW in 2024.
Electric Motor News: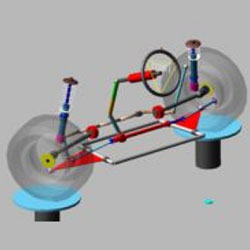 Sono Motors & Rosberg's TRE to develop EV chassis
Sono Motors has announced its collaboration with Team Rosberg Engineering (TRE) in chassis development. The partnership covers the development, simulation and production of a suspension and chassis system. According to the Munich-based company, the chassis developed within the scope of the cooperation will be installed and tested in a new prototype of the Sion electric car. From this, the partners will derive the production chassis. According to Sono, chassis and steering are a central aspect of every vehicle.
Hyundai Group presents new EV platform E-GMP
Hyundai Group officially presented its new EV platform. E-GMP or Electric Global Modular Platform should form the basis for all future EVs within the Hyundai Group. The first car with the new chassis within the group will be the Ioniq 5, the production car based on the Concept 45 Hyundai showed last year. It will be the first car from the Group to be equipped with an 800 Volt system.