---
Oct 14 | 2020
Bringing people together is at the heart of what we do at CWIEME, please enjoy the new edition of CWIEME News

Welcome to CWIEME News 015!
I hope you are keeping safe and well as we move further into autumn.
In this issue, we see Germany marking record EV sales, huge EU grants for energy infrastructure projects, increased EV interest in America during the pandemic, plus a preview of our upcoming webinars and intelligence series.
Got a story you'd like to share? Please send it through to marketing@coilwindingexpo.com
Until the next issue, take care – and keep connected with your colleagues around the world with CWIEME News.
Best wishes,

Daniela Niesing
Head of Marketing, CWIEME Global
Featured News
Upcoming CWIEME Webinars
CWIEME will be hosting two webinars on October 21st, featuring speakers from both
Powersys Solutions, covering how to innovative motor design, and
Demak, who will present on EV/HEV Motors Potting with high performance resin systems.
Sign up with the links below!
Powersys Webinar Demak Webinar
Next edition of CWIEME Intelligence
CWIEME Intelligence will return on October 23rd featuring several exciting new articles and interviews. The next edition will feature an interview with Olivier Jean, COO of Elexent, a new EV subsidiary of Groupe Renault, Daniel Bullard, CEO of Arcanum Alloys, and a technical paper by Dr. Zhihuan Song, Senior Manager Motor Engineering Department at HASCO. Learn more about our Intelligence series.
Transformer News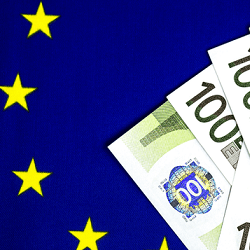 EU grants worth nearly €1B for energy infrastructure projects
EU Member States agreed on a Commission proposal to invest $1.17 B (€998 M) in key European energy infrastructure projects under the Connecting Europe Facility (CEF). Yesterday's positive vote provides financial aid for works and studies for ten projects.
Hitachi ABB acquires Pioneer Solutions
As a result of this agreement, Hitachi ABB Power Grids will expand its existing Energy Portfolio Management offering to create new value for energy market participants who trade, hedge risk and track emission and renewable energy credits for electricity and other commodities, the company said in a press release.
E-Mobility News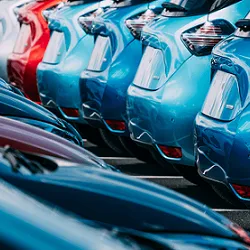 Germany marks record electric car sales
According to the Federal Motor Transport Authority (KBA), 21,188 electric cars were newly registered in Germany in September, which marks a new record. This was 5,112 more than in August (16,076). Electric cars and plug-in hybrids together reached a market share of around 15% for the first time.
Giga Berlin to be testbed for 4680 cells and production
Elon Musk has revealed more details about Tesla's plans for the upcoming factory in Germany, which is to become a testbed for the Fremont and Shanghai factories. Giga Berlin will be using the new 4680 format batteries as well as a completely new cast frame, which is not without risks.
Electric Motor News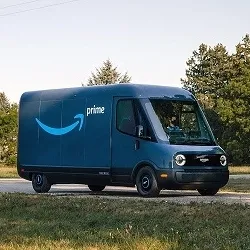 Amazon unveils electric delivery vehicles for use in 2021
Amazon on Thursday revealed the Rivian electric delivery van it plans to start using in 2021. The e-commerce and logistics giant announced last year that it had ordered 100,000 electric vans from electric-truck hopeful Rivian. Amazon, which is also a Rivian investor, plans to have 10,000 of these vans in service by 2022, and all 100,000 on the road by 2030.
American interest in EVs grows during Pandemic
Ipsos' new 2020 Global Mobility Navigator Study, focusing on Electrification, found global interest remained on par with the numbers we saw from 2019. The COVID-19 pandemic has caused many things to slow down, however, the study reveals there has been an increase in interest in the U.S. and Chinese markets.