---
Sep 30 | 2020
Bringing people together is at the heart of what we do at CWIEME, please enjoy the new edition of CWIEME News


Welcome to CWIEME News 014!
I hope everyone is keeping well and having a good week.
In this issue, we see California's Governor announce a complete ban on ICE vehicle sales by 2035, Elon Musk unveiling Tesla's new battery during battery day and Shell introducing a new biodegradable transformer oil.
Got a story you'd like to share? Please send it through to marketing@coilwindingexpo.com.
Stay safe and know you are part of a global engineering community that stays connected with CWIEME News.
Best wishes,
Daniela Niesing
Head of Marketing, CWIEME Global

Featured News
Tesla unveil the 4680 battery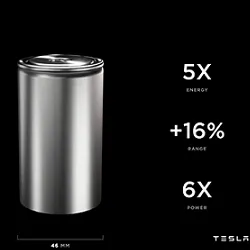 Elon Musk unveiled Tesla's new 4680 battery this week. The larger cell offers five times the energy capacity, and six times the power capacity of Tesla's previous cells. Mainstream media and investors were seemingly unimpressed by the announcement of a three-year development pipeline, however, the implications of this battery on the EV Industry seem to be wide ranging.
California bans the sale of combustion vehicles from 2035 onwards
California Governor Gavin Newsom has announced that from 2035 only emission-free cars may be sold in the state. By 2045 every new commercial utility vehicle will have to be emission-free.
Transformer News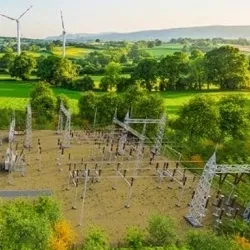 Siemens Energy presents UPFC PLUS for grid stabilisation
UPFC PLUS will enable network operators to stabilise the AC grid by dynamically controlling load flow. Easily integrated into existing infrastructure the new system increases the efficiency of power supply networks. In the constantly changing energy landscape, the newly developed solution ensures stable operation and resilience of the networks.
Shell launches high-performance biodegradable transformer oil
Shell has launched Shell Diala S5 BD, a new biodegradable transformer oil made from gas-to-liquids (GTL) technology. This new transformer oil is designed to protect transformer equipment throughout its lifetime and has excellent cold temperature performance.
E-Mobility News
China saw nearly 100,000 plug-in electric cars sold in August
Despite the ongoing pandemic, sales of EVs in China are 30% higher than a year ago, allowing plug-ins to capture a 5.7% market share across the country. Most of the sales (81%) fall on BEVs (4.6% market share), which grew by 31% year-over-year. Plug-in hybrids are also growing, by 27% year-over-year. In both cases, it's far higher growth than 6% of the overall car market.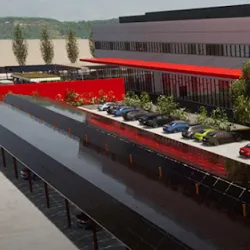 ABB EV excellence plant is starting up
The structure will act as global excellence centre and manufacturing site for the entire range of recharge systems for direct current (DC) electric vehicles by ABB, from those for domestic use to those for installation in public areas and for urban public transport.

Electric Motor News
SKF invests in manufacturing in North America
SKF is investing approximately $50 million in strengthening its manufacturing footprint and competitiveness in North America. Approximately $28 million is being invested in expanding and automating manufacturing processes at the Group's factory in Sumter, South Carolina.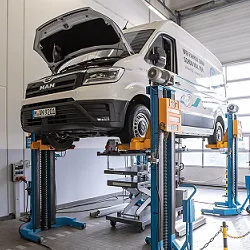 MAN begins preparing European workshops for EVs
MAN Truck & Bus is preparing its European workshops for handling electric vehicles. The manufacturer is planning to equip a total of 110 service branches with the corresponding skills and tools by the end of 2020. A further 60 workshops are to follow by the end of 2021.